SOCIAL AND ENVIRONMENTAL RESPONSIBILITY
We have been working with small family businesses in Siberia since 2015 and have set up two production facilities ourselves in Tomsk (2019) and Ivanovo (2016). It is important for us that added value remains on site – where the bark is harvested – and as many jobs as possible can be created.
Together with our local production partners, we ensure that the old knowledge is passed on to younger generations in particular and that the old craft tradition is preserved. Also we are committed to reintroducing the vocational training.
FROM BIRCH BARK TO A DESIGN OBJECT
The beginning of each of our products is the design in our studio here in Berlin. In close cooperation with our factories in Siberia, these are carefully optimized and tested until they are ready for series production. Then we hand them over to the skilled hands of our craftsmen and -women for production.
We choose our partners with great care and ensure that they share our values. Cooperation with craft businesses in Germany and Austria guarantees high quality and short transport routes. This is where our high-quality components such as metal frames for stools or baskets are produced. We assemble the objects in our Berlin studio and in cooperation with workshops for the disabled in the region.
Our goal is to strengthen and expand local social structures through a global cultural exchange. This particularly applies to our locations and partnerships in Siberia and Germany.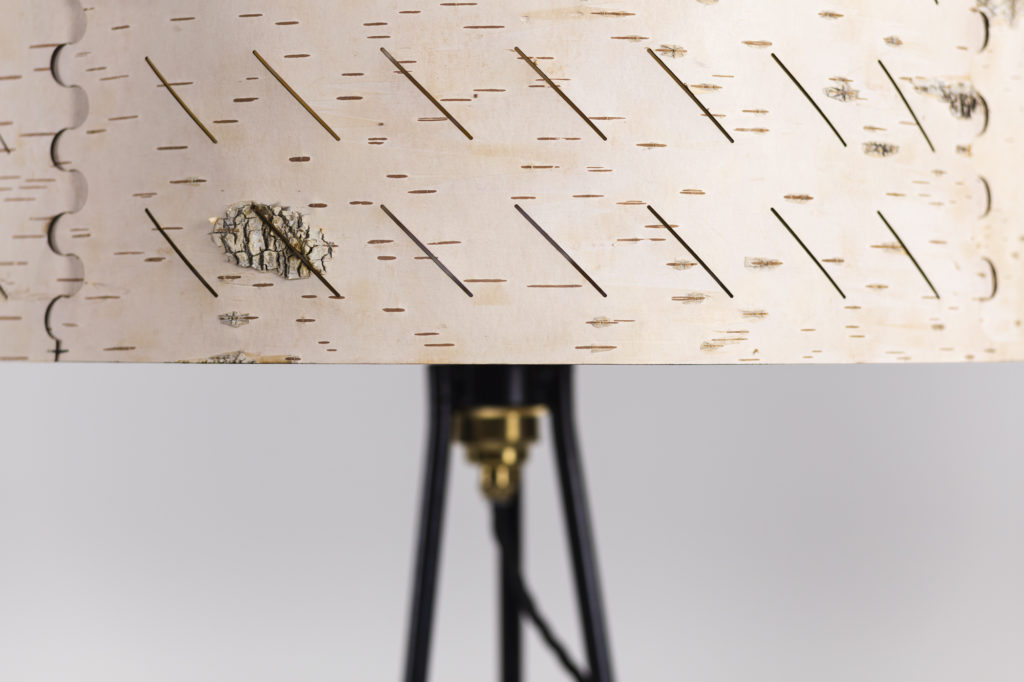 POSITIVE CO2 BILANCE
We handcraft all our products to conserve resources and with only little use of machines for process optimization. Against this background and since birch bark as a renewable raw material, with the CO2 reserves stored by the tree, can be offset with the CO2 arising from production, transport, and shipping, we assume a positive CO2 balance for all our products. The transport from Siberia to Germany only takes place when necessary and a maximum of 4 times a year by land.