A QUICKLY RENEWABLE AND ALMOST UNLIMITED AVAILABLE RAW
MATERIAL FROM NATURE
Birch bark is particularly beautiful with its soft, light surface and graphic grain, but is characterized above all by its durability, flexibility, tear resistance and antibacterial effect. The naturally contained essential oils retain the properties even after prolonged use and make birch bark one of the most fascinating natural materials that never ceises to inspire us.
10 SPECIAL PROPERTIES OF BIRCH BARK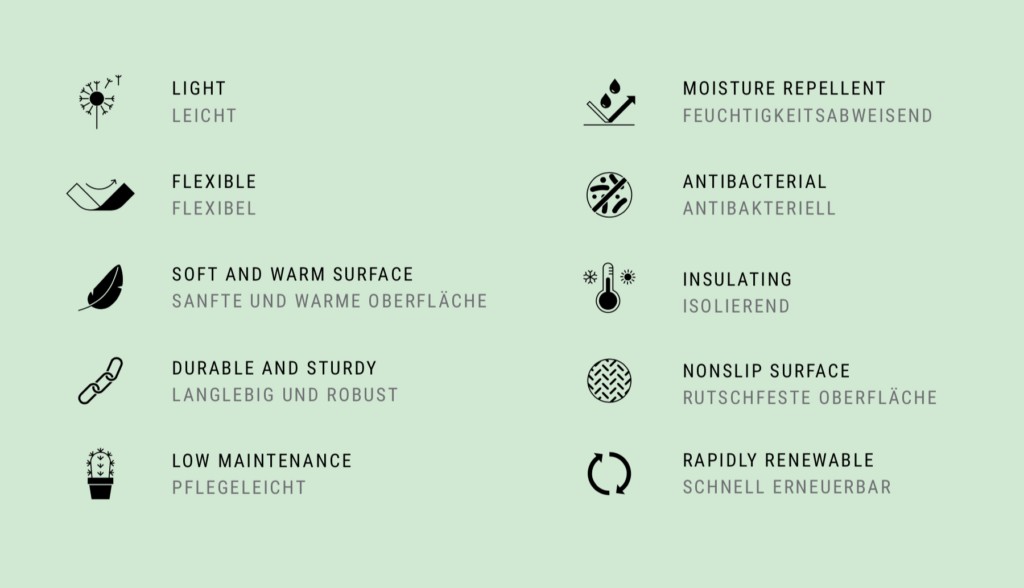 THOUSANDS OF YEARS OLD TRADITION
Because of its diverse properties, birch bark was once one of the most widely used materials in Siberian, Scandinavian, Canadian and Baltic handicrafts and played a vital role in everyday life in the temperate to cool climates of the northern hemisphere (where birches are available in abundance).
The bark of the birch trees that grow in these areas is particularly suitable for processing into products. The bark that is harvested without harming the tree is much thicker and more robust than that of those species here in Central Europe. Even "Ötzi" has already kept his most valuable everyday companions in containers made of birch bark and always had an arrow quiver and a container made of the wonder material with him.
Despite its excellent properties, birch bark has gradually been replaced by industrial materials and almost completely eliminated from the market. This has contributed to the fact that the material and the millennia-old craftsmanship associated with it has gradually been forgotten and that the enormous potential of this fascinating raw material is hardly exploited today.
UNIQUE ITEMS FROM NATURE
Other than in traditional craftsmanship, we peel off the white outer layers of the bark and work with the velvety inner layers in order to celebrate the unique feel and color of the material and translate it into a modern design language. Due to the individual grain of the birch bark and the craftsmanship, each product is unique.