HANDMADE PRODUCTS FOR A SUSTAINABLE LIFE
At Moya, we believe our future lies in sustainability and responsibility. Not only for our employees but for all life on Earth. We believe we have to change our habits and rethink consumption and values to preserve our planet as a home worth living for our children, grandchildren, and all the generations to come. We believe every single one of us should be able to support a family and live a healthy and fulfilled life from honest work.
Our mission is to establish birch bark as a new renewable raw material. With this we not only create sustainable design concepts and use the unique properties of the bark, but also revitalize an endangered craft.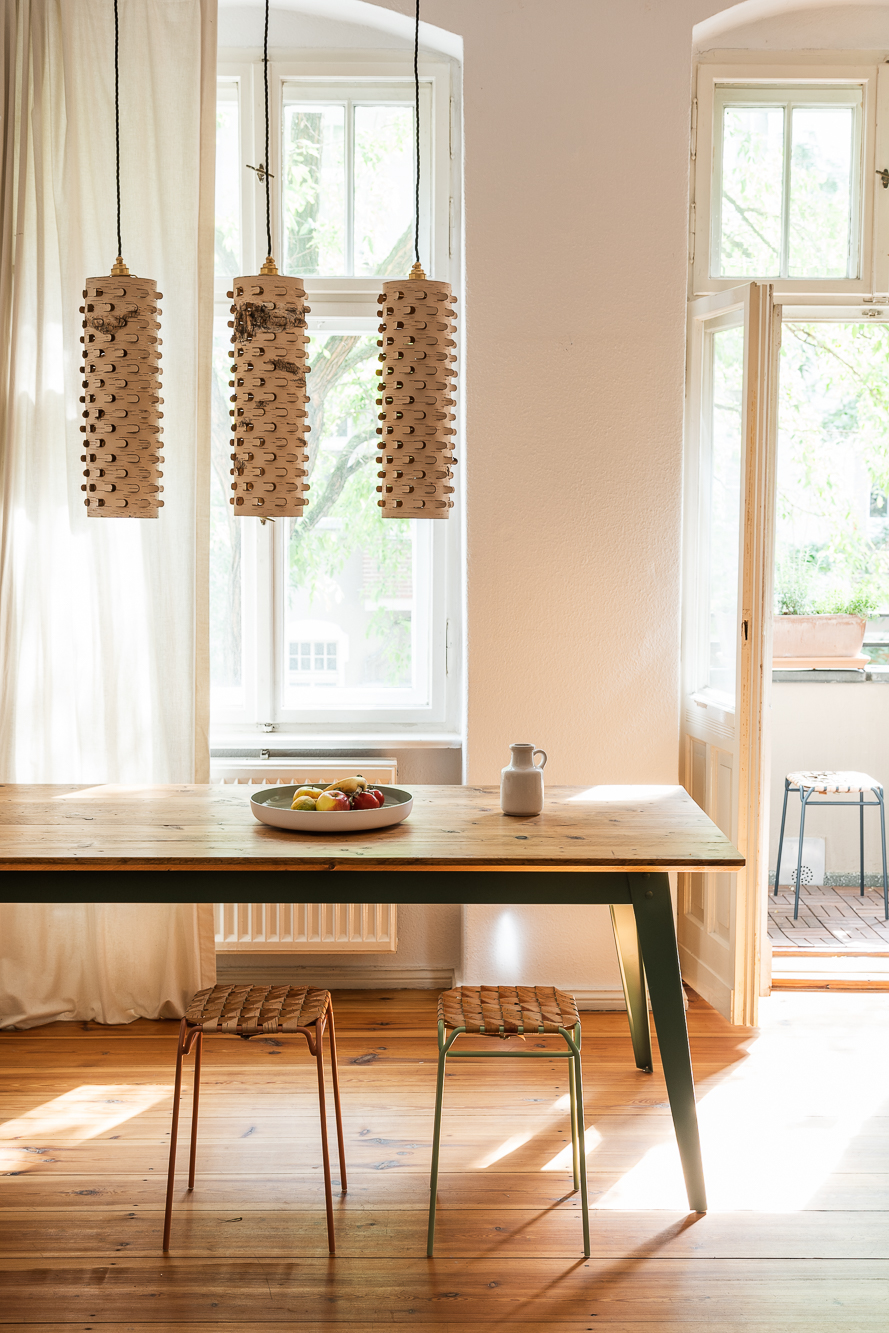 Innovative natural material
We create products of the highest quality and manufacture them with social and ecological responsibility. Our aim is to revive the millennia-old Siberian craft and the fascinating natural material. We are firmly convinced that birch bark as a vegan alternative to leather and an environmentally friendly alternative to plastic – combined with good design – can improve our lives.
OUR VALUES
1. Preservation of the cultural property
2. Regional manufacturing
3. Resource-saving production through handicraft
4. Creation of jobs
5. Holistic and close to nature
WASTE-FREE PRODUCTION
After the harvest, we select the valuable raw material carefully so that every piece of birch bark, even the smallest, can be used. The largest connected pieces are used in MOYA design objects and wall panels. Secondly we use the rest of the bark to make our decorative items and lighting aids.